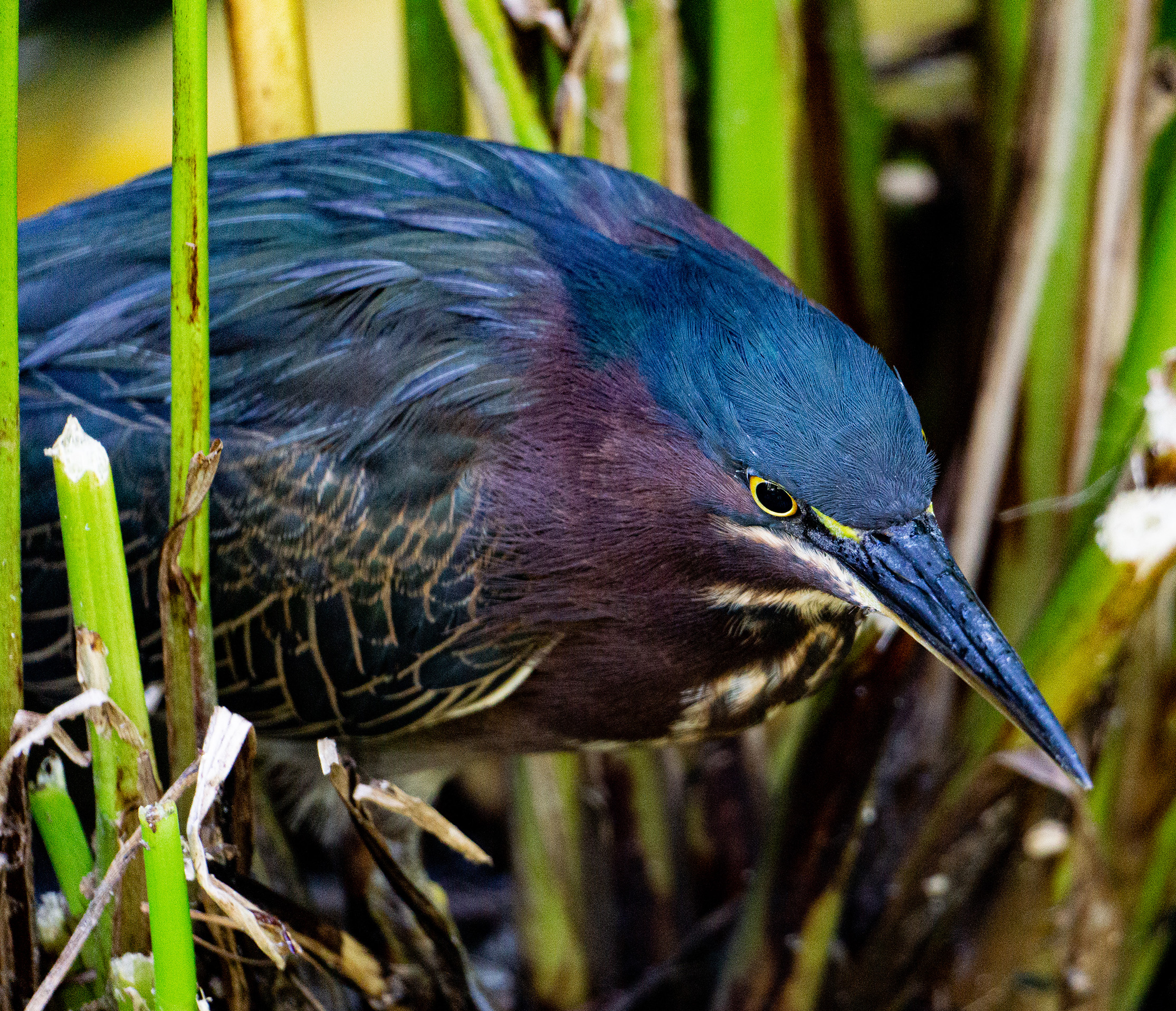 We had a lovely day at Sunken Gardens.
This was just a week after my mother's funeral.
After a very stressful year, my wife and I had planned a two week vacation at the beach.
Two days before we were to leave, my mother had to be flown by helicopter to the hospital in Asheville, NC.
We didn't even repack, we just drove up with all of our beach clothes.
I was able to spend the last two days of her life with my mom in the hospital with my two sisters and brother. It was very moving that we were able to hold her hands and be with her as she passed.
Once we left the hospital and began planning the funeral, we learned that hurricane Ian was heading directly towards Tampa and St. Pete, and following that would be headed towards our home near Orlando.
Our son and his girlfriend flew up for the funeral, but my daughter had to stay behind to work in an evacuation center.
On the day they were to fly back, it was just a matter of time until the Orlando airport would shut down flights. We couldn't put them on a plane in Asheville with a connection in Atlanta for fear they would be stuck in Atlanta while we were in Asheville, so we moved their flight.
As a result we spent the week in Asheville and Sylva (my hometown).
Under other circumstances it would have been a good week. We did the best we could.
Since we had just beach clothes and our son and his girlfriend only had enough clothes for a couple of days, we had to buy some warm clothes in Asheville. On the day we visited Waterock Knob on the Blue Ridge Parkway the temperature was around 38 degrees Fahrenheit (3 degrees Celsius). Not great for beach clothes.
It was very difficult to leave, but after the hurricane made landfall much further south than Tampa, St. Pete was spared a direct hit and we were able to go visit.
While there we visited Sunken Gardens. What a peaceful place to spend a day.
Here's an article about how the gardens sheltered their flamingos during the storm: Sunken Gardens Flamingos Ride Out Storm with 'Hurricane Party in the Bathroom'.
My photo here of a green heron was taken near one of the koi ponds. This intense little fellow was eating little fish and insects in the pond while the much larger koi swam around.
If you like this photo and would like a print or other item with it, you can find it at Pixels.com.