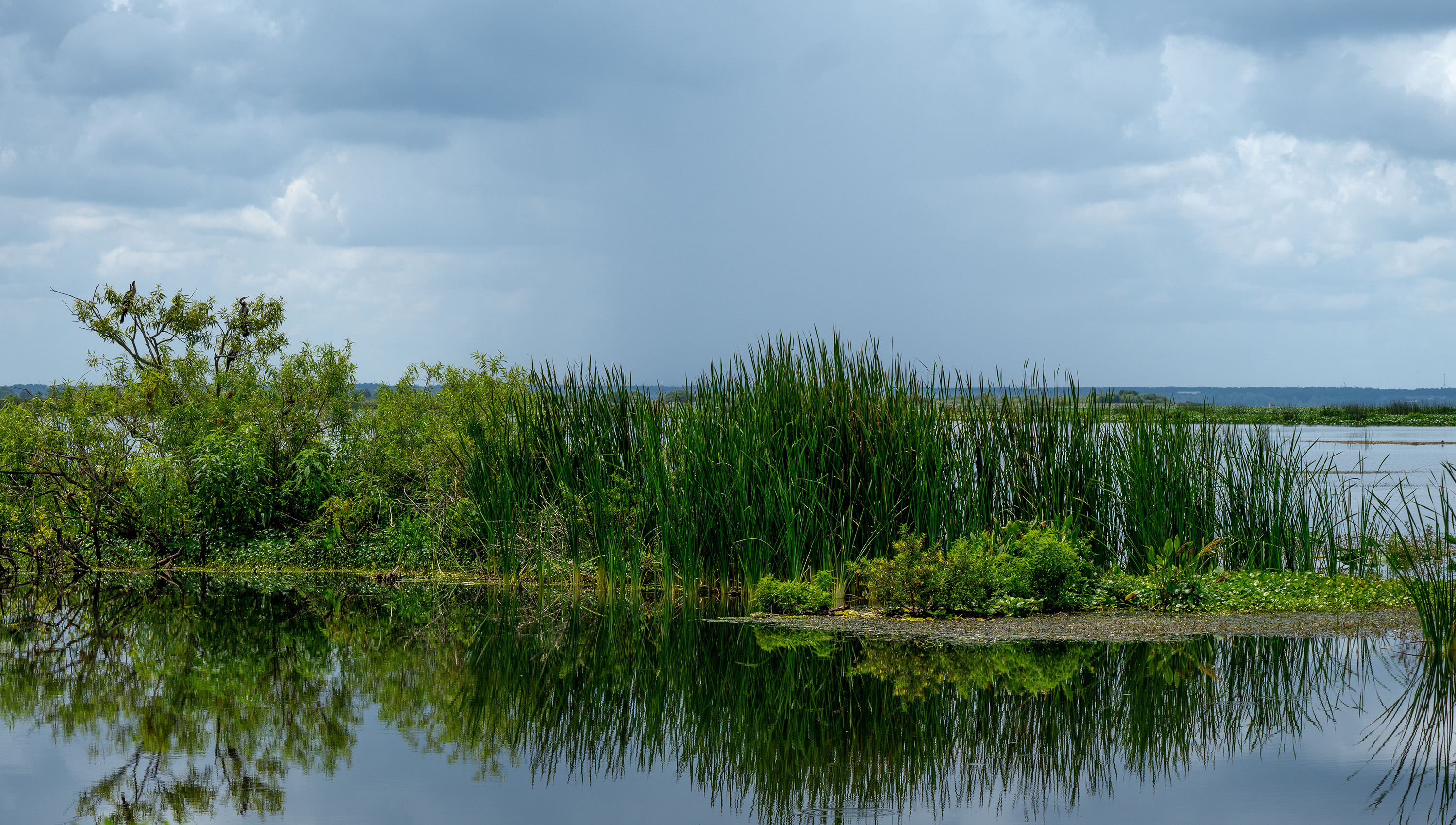 I love the wetlands around the north shore of Lake Apopka.
To appreciate what we have here you need to know a bit of the history.
Lake Apopka was essentially a dead or dying lake due to decades of agricultural runoff.
In the '80s it was decided to try to save the lake by establishing a protected area of wetlands along the north shore and pumping lake water up above the wetlands. This lets the water flow back through the wetlands which filter out the bad bits.
This protected zone became a mega-boon for wildlife. In addition to the local birds there is an ever changing cast of migrating species throughout the year. It is also a great place to see alligators in their natural habitat. By that I mean you need to be on your toes or they will eat them.
This is another photo I took on the amazing Lake Apopka Wildlife Drive.
If you'd like a copy of this photo on a print, coffe mug, or some weird options like shower curtains, you can find them at my Pixels.com shop.